Microsoft Access Tutorial
Learn Microsoft Access, starting with the basics. Create a database, tables, add a form, query data, and more.
Access 2016 Tutorial
This tutorial uses Access 2016. Plenty of screenshots and step-by-step examples.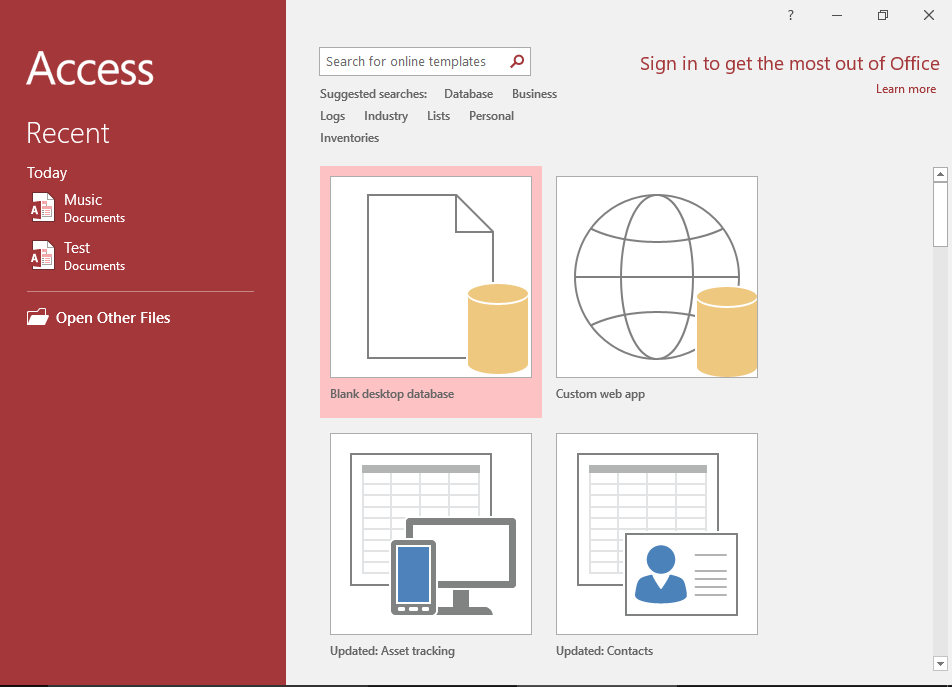 This Microsoft Access tutorial is aimed at anyone who wishes to learn how to use Microsoft Access. It assumes a basic understanding of databases and how they work.
Introduction to Databases
If you don't currently have an understanding of how databases work, no worries - I have written a basic database tutorial just for you!

This tutorial covers the basic concepts of databases, and the examples use Microsoft Access, so that will make it easier for you once you return here.

Go to the Database Tutorial
Other Access Tutorials
Here are tutorials from previous editions of Access.
Microsoft Access 2013 is the predecessor to Access 2016. There's not much difference in functionality between Access 2016 and 2013, so you could do both tutorials with either 2013 or 2016.

Go to Access 2013 Tutorial

Check out what Access used to look like back in 2003! See how far Access has come since the early days.

Go to Access 2003 Tutorial