Website Tonight Screenshots
This article contains screenshots of the ZappyHost Website Builder - a professional, online website builder. These are some of the screens you will become familiar with when building your website.
Page Designer
The Page Designer is where you edit each page of your website. It contains various toolbars that provide you with total control over each web page.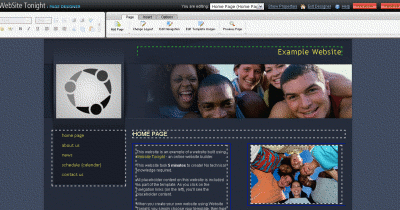 Click to Enlarge (Opens in Popup Window)

Below are close-ups of the Page Designer toolbars.
Formatting Tools
Using Page Designer, formatting your web pages is like using a word processor such as Microsoft Word.


Page Tools
The "Page" tab allows you to modify the layout of each webpage. You can also edit images, add pages, modify the navigation etc.

Inserting Objects
Insert objects such as pictures, music, forms, animation, and more.

Modifying Page Elements
The buttons on the "Options" tab appear after you've selected something on the page. The buttons you see depend on what you select. In the first example, I selected a block of text in the middle of my web page:

In the second example, I selected my web page's left hand navigation block:

Website Builder - Templates & Colors
Choosing a template and color scheme is easy. Simply click on a template, then click a color scheme. You can also refine your colors later if required.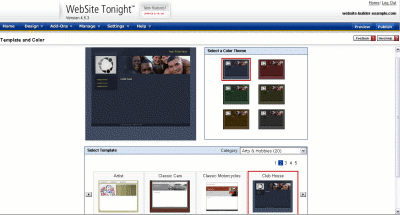 Click to Enlarge (Opens in Popup Window)
Upload Files & Images
You can upload files (eg, Word documents, spreadsheets etc) and images.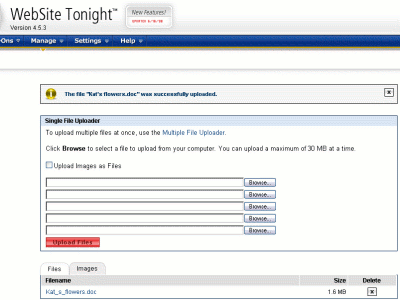 Click to Enlarge (Opens in Popup Window)
Create Your Website!
To create your website with ZappyHost's Website Builder, choose your plan here.
If you prefer, check out these instructions for creating an account. By doing this, you'll be able to save over 70% on a domain name!