Create an Animated GIF using Layers
This lesson shows you how to create an animated GIF in GIMP using layers. This method gives you more control and flexibility than the Script-Fu method of creating animated GIFs. By using layers, you can be as creative as you like with your animated GIFs.
If you're a regular GIMP user, chances are you probably already know 90% of what it takes to create an animated GIF. The other 10% is the easy part!
Before
We will take the following image, add some text, then create an animated GIF.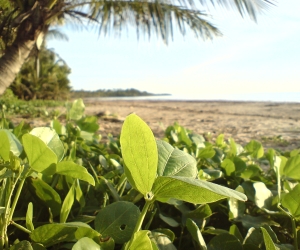 After
Here is the finished animated GIF. This animation simply loops through the layers in the image.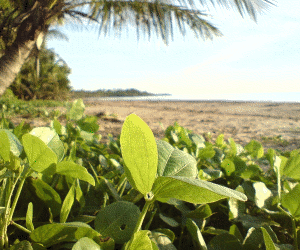 While most browsers support animated GIFs, some don't. If you can't see the animation in this example, your browser may not support animated GIFs.
How to Create an Animated GIF
I created the above animated GIF using layers.
To create an animated GIF using layers:
Open an image that you'd like to turn into an animated GIF:

Add some text (or anything else you like) to the image. Each layer represents a different frame in our animation. In this case, we have 3 layers of text. Now for the important bit. Write the amount of milliseconds each layer is to appear in the animation. Write this number in parentheses followed by "ms". For example: (1500ms). Just like in the screenshot:

You can now preview your animated GIF. To preview, select Filters > Animation > Playback:

Now a copy of your image will have opened in another window - the "Playback" window. Click Play/Stop or step through the animation as required.

Once you're happy with the animation, save the image (File > Save). If you're not happy, go back and try again.
When prompted, select Save as Animation, then Export

Click OK to continue to save as a GIF. Note the options under Animated GIF Options.

There you have it! That's all it takes to create an animated GIF using layers with the GIMP!
A Word On Filesize
Animated GIFs can become very large if you're not careful. To keep the file size down, try not to use too many colors in your animated GIFs. Also, avoid dithering for the same reason.